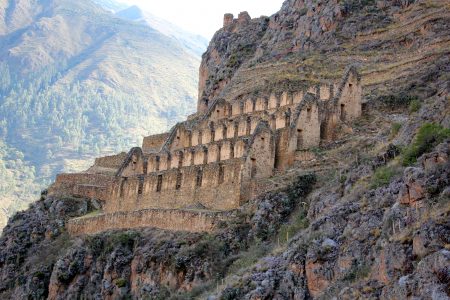 Ever wondered what it's like to experience Mountain Lodges of Peru's Sacred Valley & Lares Adventure to Machu Picchu?
Vanessa Urrutia from Travel Just 4 U recently experienced the 5-day adventure and is here to offer her insights.
Author: Vanessa Urrutia- Travel Just 4 U
Mountain Lodges of Peru is a company that is dedicated to creating the most unique adventure itineraries from Cusco to Machu Picchu using stunning 5* Lodges along the way. Their programs are suited to people who like to travel in a more active way, but in comfort and hassle-free.
My trip started on the 22th Sep 2018 with a direct flight from Santiago to Cuzco. On my arrival I was transferred directly to the Hotel el Mercado where the first briefing for the trek would take place. In my case, the trek started the following day as I couldn't get to Cuzco any earlier. However, it is recommended to get there at least 1 or 2 nights before, especially if you are planning to do the Salkantay trek, to acclimatize to the high altitude of Cuzco.
The next morning, I was very excited to start this adventure. We were a group of 14 travellers, two experienced chauffeurs and three very knowledgeable guides that would lead us along the tour. Every evening we would have a briefing with the leader of the guides, who would explain to us the tour options (trekking or cultural activities) for the next day. The guides would split up every day, depending on what each of us decided to do on the day. You could even change your mind at the start of any trip if you were not happy with your decision or did not feel well.
The group was so friendly that I never felt lonely, as a solo traveller, but very blessed to meet and share those days with interesting people. Four people in the group had unfortunate problems at the beginning of the trip (two lost their luggage at their arrival in Cusco and the other two had domestic problems back home) and all the other group members were very warm and accommodating with them and the guides were super helpful. They did everything they could to help them in any way they needed and I was really surprised but happy to see that those affected, decided to continue to stay on the tour, even when their problems were so bad (particularly the ones with house issues) that if I would have been in their shoes, I probably would have decided to go back home.
If you ever decide to do any of the MLP adventures, I can guarantee you that you will have an unforgettable memory for the rest of your life…
This article first appeared on www.traveljust4u.com.au
If you would like to share this blog article, we kindly ask that you include "this article first appeared on www.traveljust4u.com.au" at the bottom of the article.